From listings, clients, and HOA reports to costs, rates, and locations, real estate agents have plenty to keep track of. Help yourself, your agency, and your clients stay organized with The PurpleTrail Real Estate Planner. Designed specifically with realtors in mind, this real estate agent planner is the perfect tool for an up-and-coming agent or accomplished broker. Keep track of appointments, expenses, and more – all with the PurpleTrail Real Estate Planner.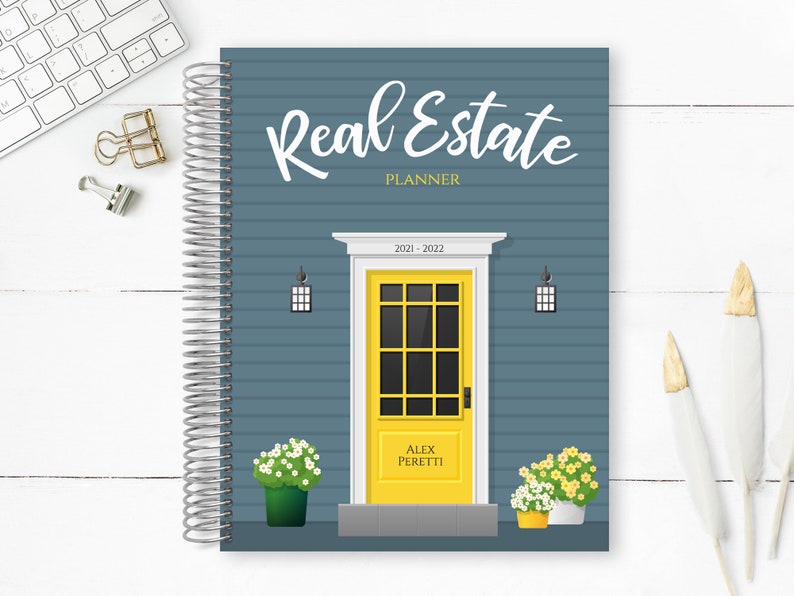 Features
Use the PurpleTrail Real Estate planner to set goals, track expenses, and log closings with its monthly overview pages. 
The PurpleTrail Real Estate Planner is available in two different layouts: weekly and daily. The weekly pages are divided vertically, with your choice of labels, and sections for a to-do list and notes. For more in-depth scheduling, the daily layout offers a spacious lined area, as well as to-do lists, notes, and expense tracking spaces.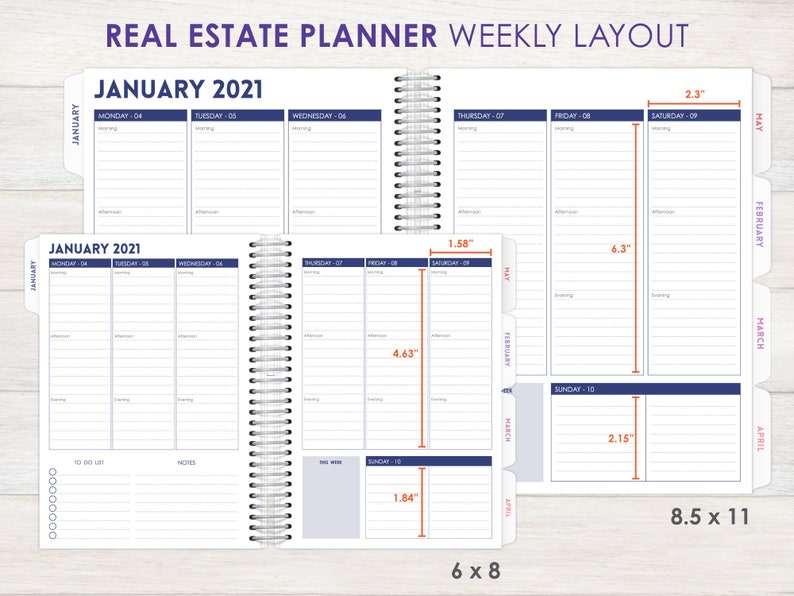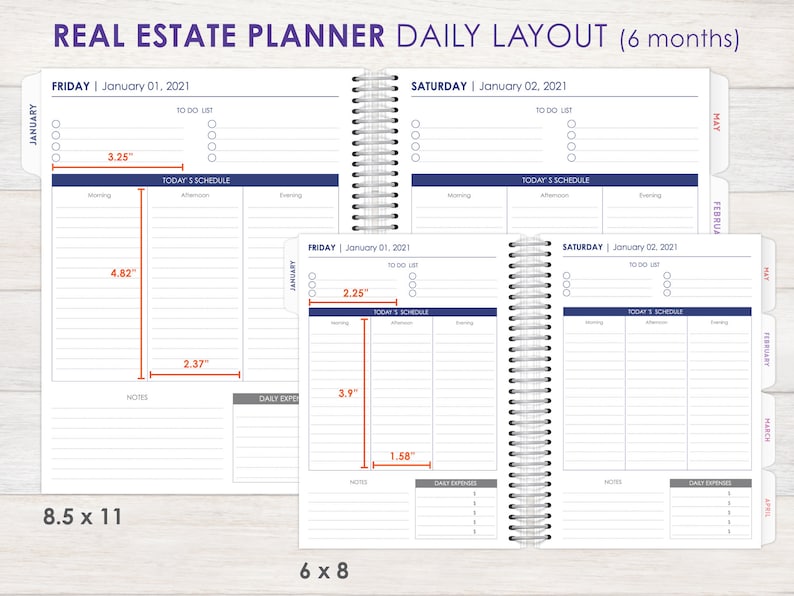 Customizations 
As always, the PurpleTrail Real Estate Planner is completely customizable, from cover design, to page color, to additional tabbed add-on sections.
For a coiled planner, pick between our 3 cover types – synthetic, laminate, or hardcover. We also offer our real estate agent planners as an upscale sewn-bound book, with a durable hardcover and attached ribbon bookmark for easy navigation. Both available in 6"x8" and 8.5"x11" sizes.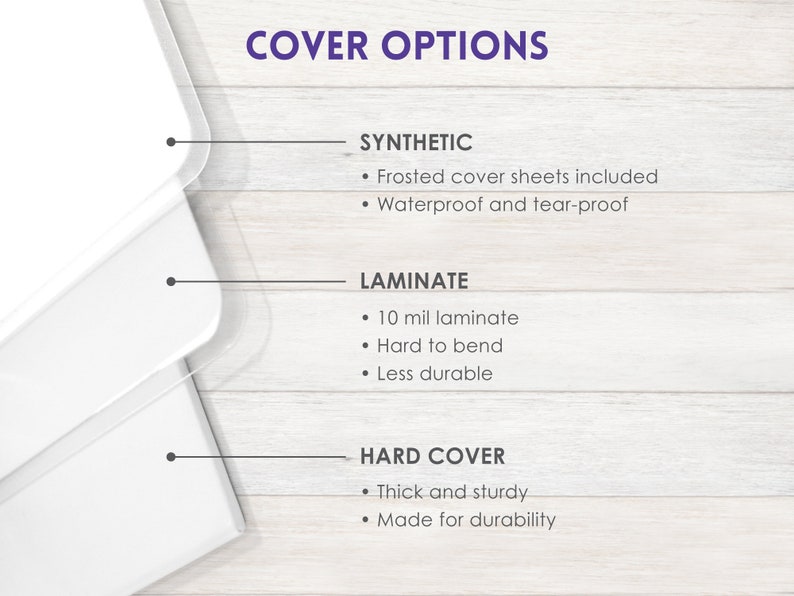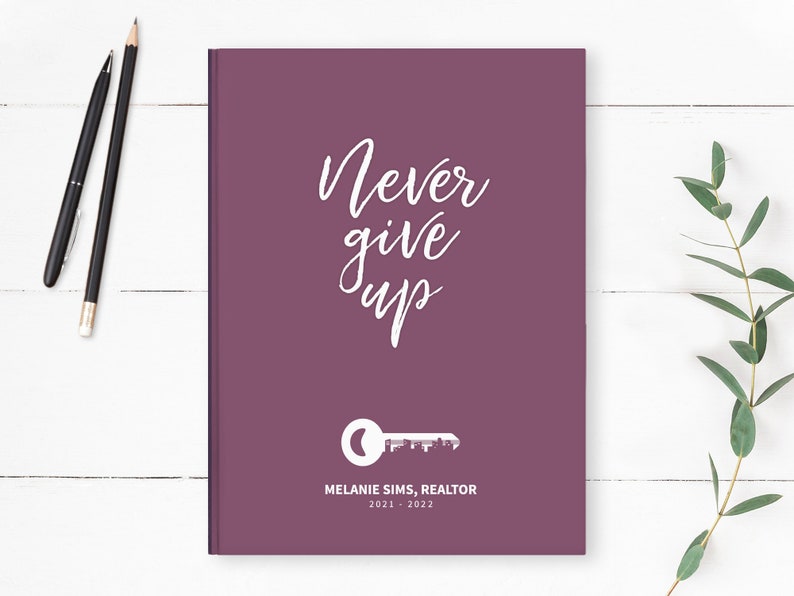 Create a cover design all your own with customized text, photos, and artwork. Include your agency's name or logo for excellent business branding, or pick from one of our many exclusive real estate agent cover designs.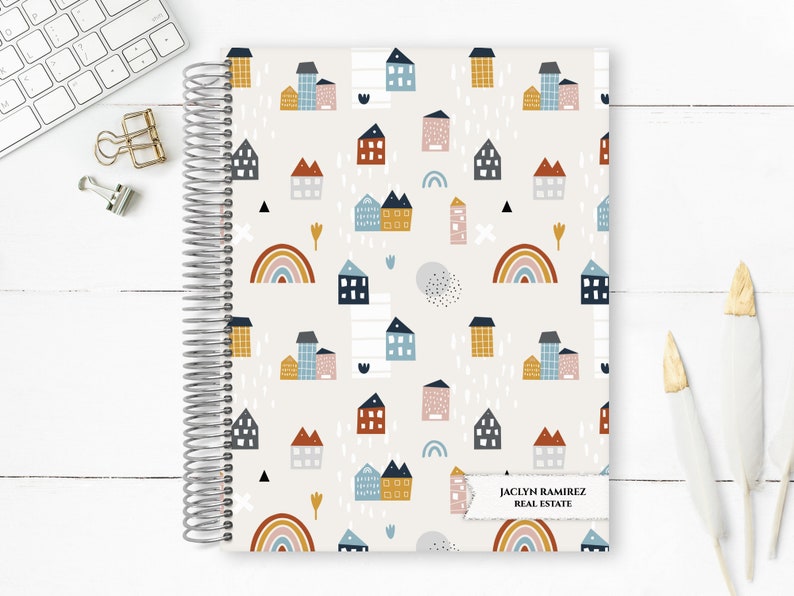 Each realtor planner comes with a calendar spread, with your choice of start month and length –  6, 9, 12, or 18 months. We even offer matching pairs of real estate planners to extend planner pages beyond what can fit in one book. Choose between our vibrant colored inside pages or classic neutral grey to perfectly match your style. 
The PurpleTrail Real Estate Planner also allows you to personalize the inside pages of your planner – label your pages with project names, times of day, activities – whatever makes your planner more convenient for you!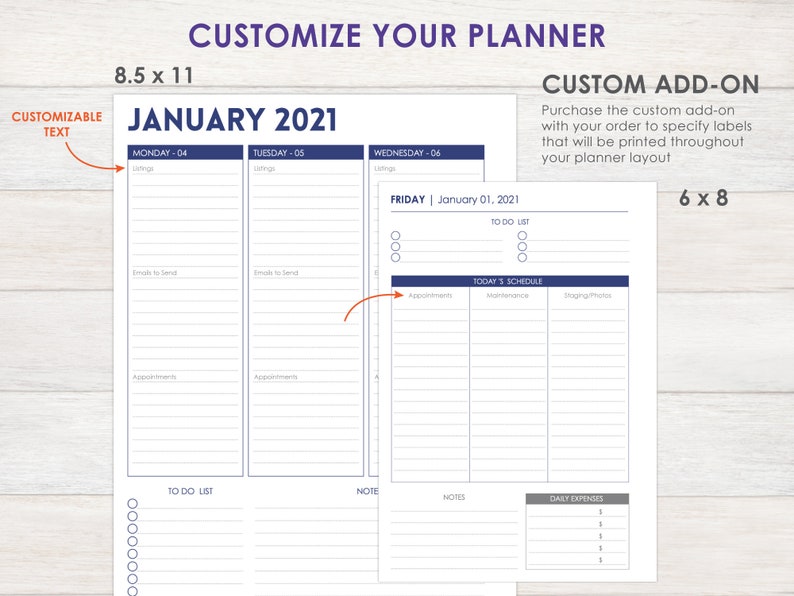 PurpleTrail offers numerous add-on pages, from travel itineraries and appointment trackers to address books and checklists. Include up to 4 add-ons in your real estate planner so it fits your unique needs! Keeping track of receipts and contracts? Boost your planner's functionality with the addition of a double-sided pocket folder! 
Whether you're new to the real estate game or a seasoned seller, PurpleTrail's Real Estate Planner is an ideal tool for staying organized within the exciting world of real estate. Create a professional, functional real estate agent planner with the PurpleTrail design center; personalizing the cover is a great opportunity for branding your business, while customizing the inside pages gives your planner a specific purpose that meets your unique needs. Know someone who could use a real estate planner? Design one for them, then add a custom sticker set, matching bookmark, or package of pens to create a thoughtful gift. Becoming – and staying – successful in real estate doesn't have to be hard – thanks to the PurpleTrail Real Estate Planner!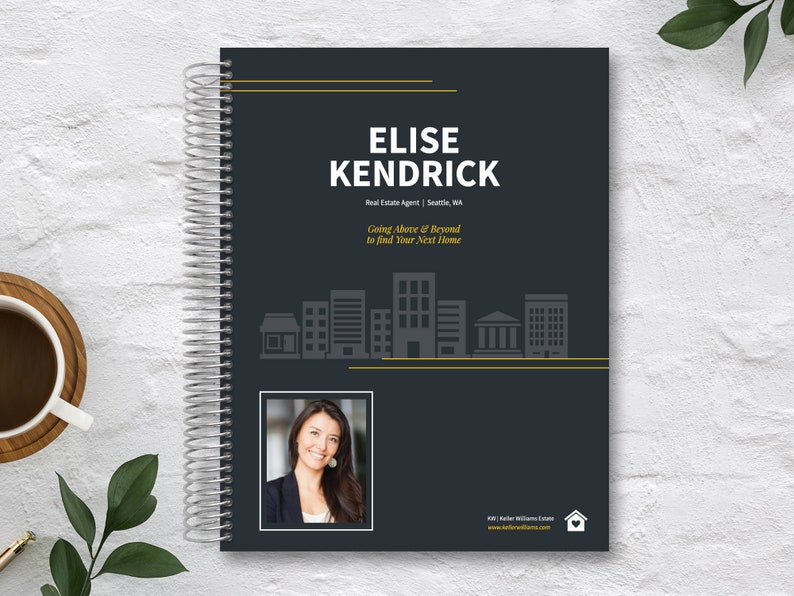 (Visited 337 times, 1 visits today)