The idea of nontraditional schooling can be daunting – parents take on new roles as teachers while kids attempt to stay focused with toys, pets, and television just footsteps away. It's a lot to consider when it comes to your child's education, but with the right tools and guidance, homeschooling can be beneficial and effective. Designed specifically for families opting for at-home learning, the PurpleTrail Homeschool Planner is here to help! With sections for student checklists, lesson plans, field trips, and more, The PurpleTrail Homeschool Planner is a parent's perfect tool for a successful, stress-free school year.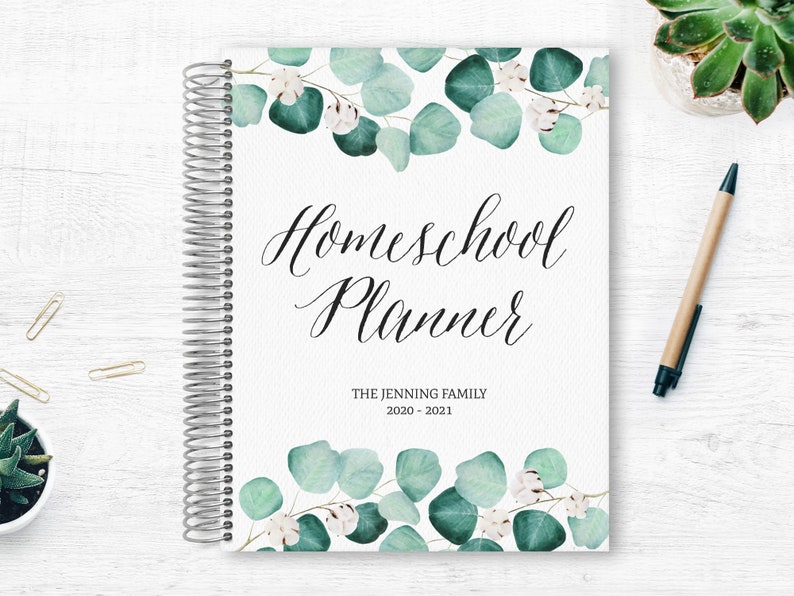 Features
The PurpleTrail Homeschool Planner is perfect for any parent taking on teaching duties.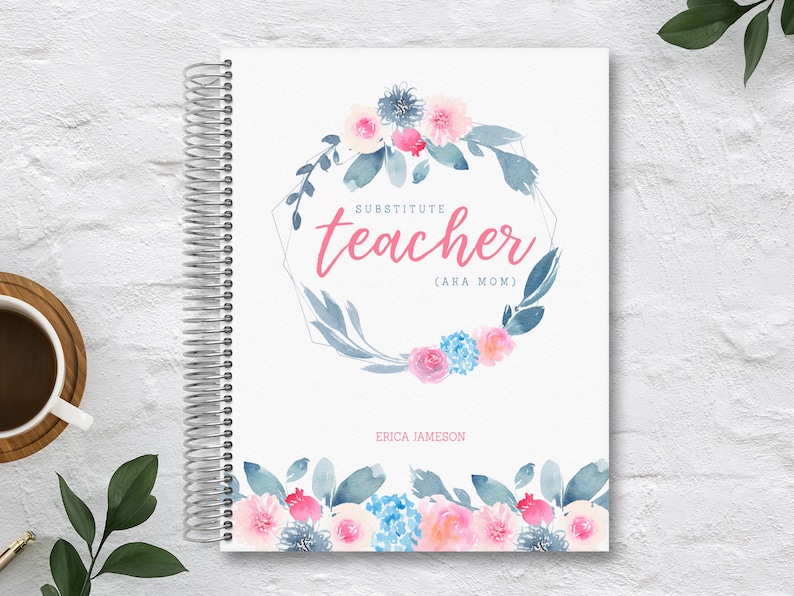 Its design of seven vertical rows is ideal for organizing different school subjects or students. Customize the labels to match your schooling needs, or leave them blank to be updated at the start of each term.
Each monthly section starts with an overview page, providing space to set the month's goals and focus. Use this page to keep track of curriculum resources and jot down any supplies needed.

Following the monthly overview is a two-page spread to track the attendance and grades of up to six students.

Each homeschool planner comes with a tabbed, forty-page Unit Plan, which can be used for listing assignments & activities, planning field trips, and taking any additional notes.

You'll also find a Resources section at the end of the PurpleTrail Homeschool Planner, designed as a space for contacts, passwords, books, budgets, and more. 
Customizations

As always, the PurpleTrail Homeschool Planner is completely customizable, from cover design to page color, to additional tabbed add-on sections.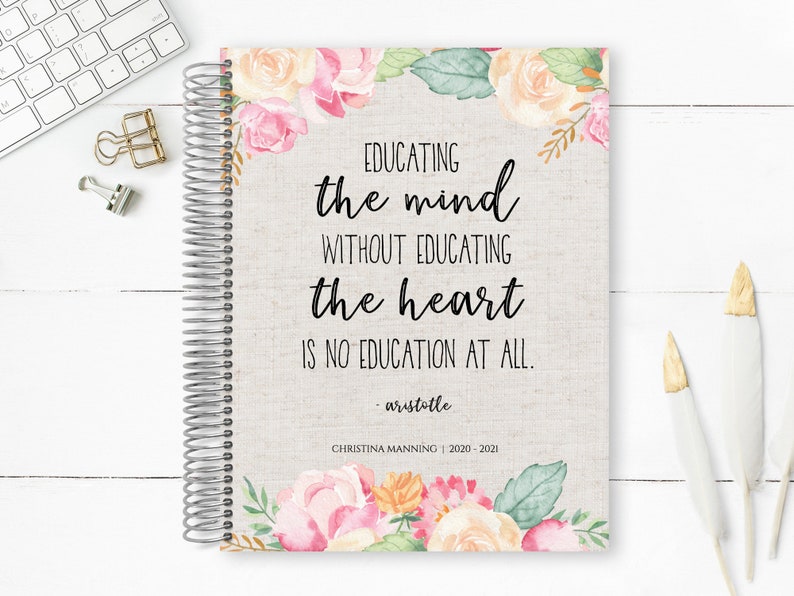 For a coiled planner, pick between our 3 cover types – synthetic, laminate, or hardcover. We also offer our homeschool planners as an upscale sewn-bound book, with a durable hardcover and attached ribbon bookmark for easy navigation. Both available in 6"x8" and 8.5"x11" sizes.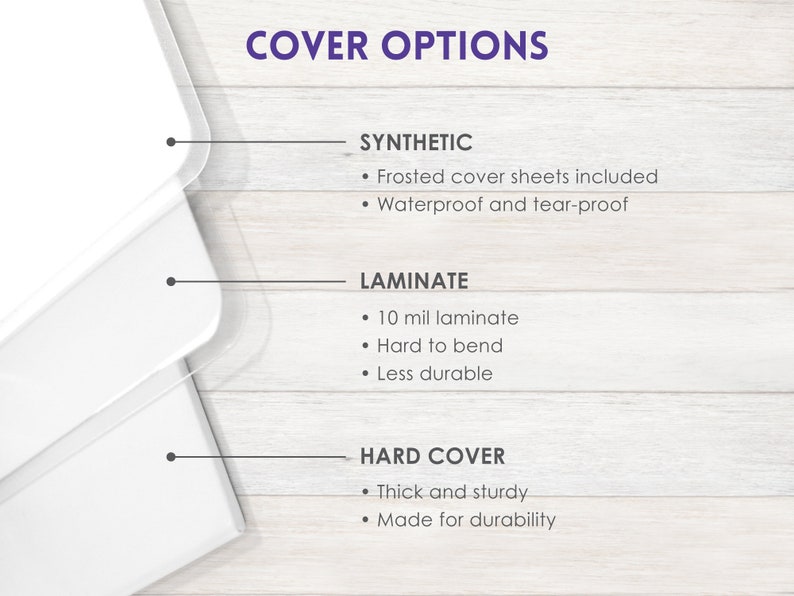 Create a cover design all your own with customized text, photos, and artwork. Include family photos and inspirational quotes, or pick from one of our many exclusive homeschool cover designs.

Each homeschool planner comes with a calendar spread, with your choice of start month and length –  6, 10, or 12 months. We even offer matching pairs of homeschool planners to extend planner pages beyond what can fit in one book. Choose between our vibrant colored inside pages or classic neutral grey to perfectly match your style. 
PurpleTrail offers numerous add-on pages, from graph paper and games to reading logs and habit trackers. Include up to 4 add-ons in your homeschool planner so it fits your unique needs! Keeping track of book reports and worksheets? Boost your planner's functionality with the addition of a double-sided pocket folder! 
Whether you're about to start your first year of at-home learning or are a homeschooling savant, the PurpleTrail Homeschool Planner is a great tool for any parent-turned-teacher. It's a must-have for any parent looking to stay organized while compiling a constructive curriculum. Add a set of homeschooling stickers and a matching bookmark to your planner for extra organization, or make it a thoughtful gift for a homeschooling parent you may know. With the PurpleTrail Homeschool Planner, your school year will receive an A+! 
(Visited 30 times, 1 visits today)