We've recently launched our updated color personal planners and couldn't be more excited.  In developing our product, we talked to many customers just like you.  We asked them what their struggles are in daily planning and scheduling.  We spent time listening to which systems they used to make their lives, well…more sane.  The result of this research led us to our newest format of personal planner.  We're very proud of it.
We focused on the features that matter most to bring you a planner that is an exceptional value.  You could say it's the useful, no-frills planner on the market.  Because why pay for features that don't matter or get used?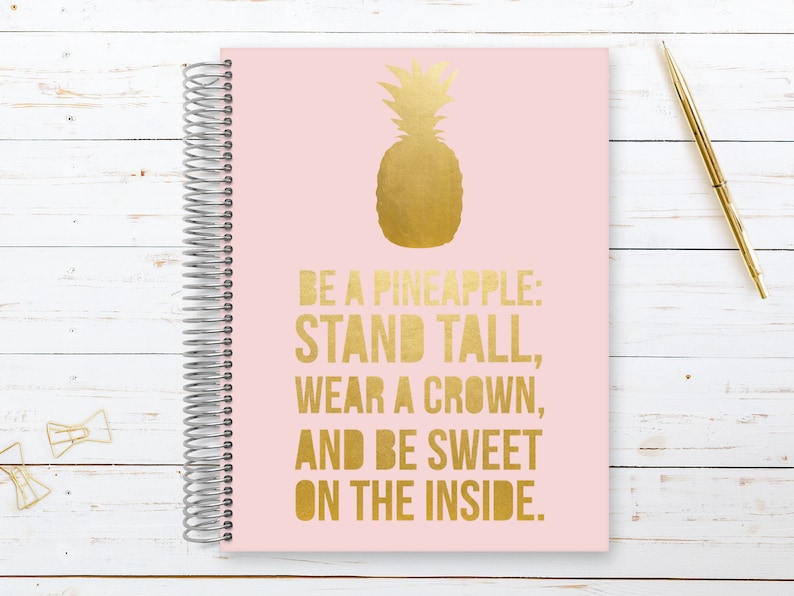 "As a planner fanatic, it was not within my budget to purchase an Erin Condren, Lilly Pulitzer, or Kate Spade planner on a yearly basis. A friend introduced me to the world of PurpleTrail. The cover looks exactly like the digital proof I was provided. Sturdy, colorful, every Type A person's dream, I cannot wait until my start month to begin using my new planner. I will definitely be returning for my next year's planner!" – berdcat
Busy moms, bloggers, professionals, teachers and more need a great way to keep track of appointments, commitments, schedules and due dates.  We know you have lots of online and offline choices for a planner.  Companies such a Erin Condren and Plum Paper have gained a lot of press coverage about their products.  Simply put, we think our handcrafted planners are better than our competitors.  We also believe the experience of customizing, ordering and receiving your perfect planner doesn't have to painful.  In fact, it can be fun!
Read on to learn more about why we think we're better than the other guys. We think you will, too.  Here are some important differences that make us stand out from the crowd:
Two Planner Sizes
There are two camps when it comes to the preferred planner size:  those that want something small and portable and those who like a larger space to write and hold papers, etc.  So why compromise?  Get the size that works best for your lifestyle.  We offer a 6×8 option and a 8×11 option.  Same great options in each – but in a size that works for you.  By comparison, both Erin Condren and Plum Paper planners only come in one size.
Two Cover Options
We offer three cover types so that you can find the one that will fit you perfectly.  Our hardcover is made with thick laminate cover in a matte finish and square corners.  Think about the weight of a quality photo book cover.  The synthetic cover is a two-layered cover. The first layer is the design printed on synthetic material, the second layer is a frosted sheet protector that lays directly on top of it. The 10 Mil Laminate is a one-layered cover, with the design being printed on heavy cardstock and then being completely laminated with the 10 Mil Laminate. Unlike both the Erin Condren and Plum Paper planners, we give you a choice.
Inside Planner Pages
PurpleTrail has thought of all the designs and customization tools you could need to create your perfect planning companion. The inside planner pages come in either a colorful or neutral grey option. Inside pages are reinforced laminated divider tabs.  Included are your choice of a:
12-month weekly planner
18-month weekly planner
3-month daily planner
6-month daily planner
24-month monthly planner
many more– including wedding planner, mom-to-be planner, mom/family planner, content planner, real estate planner, hair stylist planner, etc…
Weekly Planners
If you like to carefully plan your week at a glance, the PurpleTrail weekly planners are you.  Choose a 12-month planner or, if you like to plan a little more long-term, pick an 18-month planner.  Each includes a full-spread (2 pages) monthly calendar in addition to your choice of horizontal, vertical or hourly weekly layout options.  Each weekly option includes every week highlighted in a full-spread (2 pages). Also included are 18 colorful dividers and 170 and 250 pages, respectively.
Everyone organizes their days a little bit differently.  That's why we think it's important to give customers a choice.  Just like swimsuit shopping, one size doesn't fit all.  Our weekly planners come in three different weekly layout options:  horizontal weekly, vertical weekly and vertical hourly.  So everyone can have it their way!
Daily Planners
For those who like to keep daily to-do lists and scheduled appointments, the PurpleTrail daily planner is a great option. Choose between a three-month daily planner with a full-spread (2 page) daily calendar or a 6-month planner with a one-page daily calendar.  This planner also includes a notes section (10 sheets each/20 pages) and a total of 220 or 230 pages, respectively.
Monthly Planners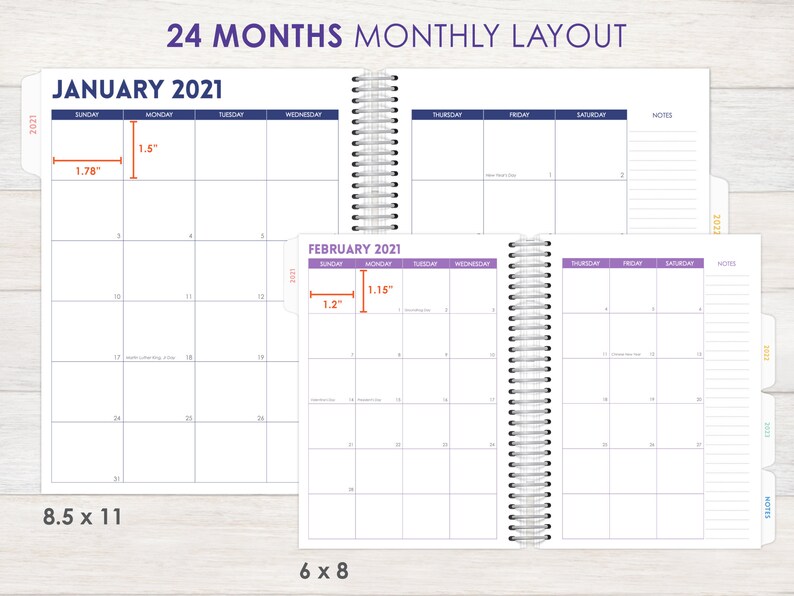 Customers who want to keep their planner light and tight will love our monthly planners. Included is a 24 full-spread (2 page) monthly calendar with colorful dividers and a total of 100 pages for easy planning on the go!
Wedding Planner

Our wedding planner book is the perfect tool for planning the wedding of your dreams. It's the essential book to keep track of vendors and schedules, all while staying on budget! Our wedding planner includes a full-spread (2 page) 12-month calendar with 12 color-coordinated dividers and sections for the calendar, budget, checklist, bridal party, dress, research, wedding day, vendors, paper goods, rehearsal, registry, honeymoon and more.  It contains 200 total pages of goodness!
Choice of Add-On Pages
We've also included options to add special sections to your planner.  Each of these helpful sections are a robust 10 sheets/20 pages and come with a coordinating tab divider page to make access easy.  Erin Condren planners don't include the ability to customize with add-on pages.  We think, go crazy and customize!
Extra Graph Paper:  If you're a list maker or a note taker, here's a great add-on for you — 10 sheets of graph paper of pre-punched, double-sided paper for you to journal or jot.
Extra Notes Paper:  Whether you're journaling or doodling, these pages are a must-have for someone who needs a little extra note space on-the-go.  10 sheets of lined, pre-punched note paper with smart, coordinating tabbed page.
Address Book:  Keep all the contact information for the important people in your life in one place with our add-on address book section.  Including names, addresses, emails, as well as extra space for important information such as birthdays and anniversaries.
Check List:  A must-have add-on for those that love to check off items and feel productive.  The checklist section is perfect for grocery lists, work lists, to-do lists, laundry lists, Christmas lists and more.
Monthly Fitness Tracker:  Anyone who is training or just trying to stay healthy will love our two-page spread, monthly fitness tracker.  It includes room for month of the year, monthly fitness goals, measurements, motivation, an area for notes, a progress chart and a weekly fitness log with areas to track exercise date, exercise type, time, distance and sets/reps.
Password List:  Always forgetting those pesky passwords?  Here's a password log for you!  Safely keep track of passwords with room for remembering website urls, emails, logins and usernames, passwords and pins.
To-Do List:  If a checklist is not your thing, this quadrant of to-do lists will likely do the trick.  With room to label each section, you'll feel organized and in control when you cross something off.
Bill Tracker:  Banish late payments with this convenient bill tracker to write down due dates, notes and payment information.  Your credit score will thank you!
Medical Appointment Tracker:  Designed for doctor and dentist appointments, this tracker will make sure you're on time and prepared for each office visit.  There are four trackers to a page in bright, cheery colors.
Nutrition Tracker:  Stay healthy with a daily journal of food intake and exercise.  Check off each all-important veggie and fruit serving and monitor water consumption.
Baby Tracker & Keepsake: Every new mom will love this tracker for baby's first year.  Document the day they were born with important details to remember and first impressions; a first-year doctor appointments schedule with notes; a detailed baby grown chart; important emergency contacts for baby; and 12 pages of a colorful monthly baby keepsake tracker with measurement information, milestones and accomplishments.  All this with a laminated tab for easy access and bound neatly within the planner of your choice.
Puzzles & Games:  It's all fun and games!  Take a break from your busy day with 20 pages of mind games and puzzles including Sodoku, Labyrinth, Connect Five, Hang Man, Tic-Tac-Toe, Other Half drawing and coloring as well as an answer sheet.
Important Dates: 24 color-coordinated pages of monthly important dates for birthdays, anniversaries, special events, etc.
Laminated Folder:  A smart, laminated folder to hold important items such as papers, tickets, invitations and more.
Stickers: As a special add-on feature, we've included color-coordinated stickers to dress up and organize your planner.  You'll find brightly colored tabs, boxes, alerts and lists in addition to cute decorations for appointments, games, birthdays and more.  Customize your weekly planner or monthly planner specifically for you and your organizational needs.  When ordered, stickers come neatly attached inside your planner for convenience and ease of use.
Unlimited Customization
Both Erin Condren and Plum Paper limit the amount of customization that can be done on their covers.  On the other hand, PurpleTrail offers unlimited customization.  Add text, photos and images in any size and any color, anywhere on your cover.  The inside front and back of our softcover planners can even be customized!
We know Erin Condren planners have removable covers, so you can change them out with each season.  But we don't think customers really use more than one.  At PurpleTrail, we believe in creating a cover, once, that's customized to perfection!
"Thick cover, great binding, quality paper! Fast shipping! What more could you ask for! I got my dream calendar so fast! I'm soooo happy! I'm in love with my calendar!" – Kathryn
Speedy Fast Production & Shipping
Once you've made your decision to purchase and customize a planner, we know you want it right away.  Our planners ship in as few as 3 days and same-day processing is also available for those who absolutely have to get it the next day.
And while our processing and shipping is fast, we are obsessively focused on quality.  All our planners are handcrafted in our Issaquah, Washington studio.  We pay extreme attention to detail and double and triple check all orders to make sure they're perfect. No chipped binder rings, upside down and missing pages or cover imperfections.
And if you do have a concern?  Email or live chat with our customer satisfaction team and we'll get everything straightened out promptly.
"I was really impressed by the quality of the journal and appreciated the quick turnaround time for the customization. Thanks! A great gift for a friend." – Jeni
New Designs & Options
We're constantly improving our products.  You don't have to wait for an annual release with production times that leave you waiting for a month or more with subpar customer service and updates.
If we have an updated feature, we add it in immediately.  While Erin Condren planners have about 50 design choices, PurpleTrail has more than 200. And new planner covers are added to our service as soon as they're designed.  This process keeps innovation flowing and our customers with prompt service and quality products.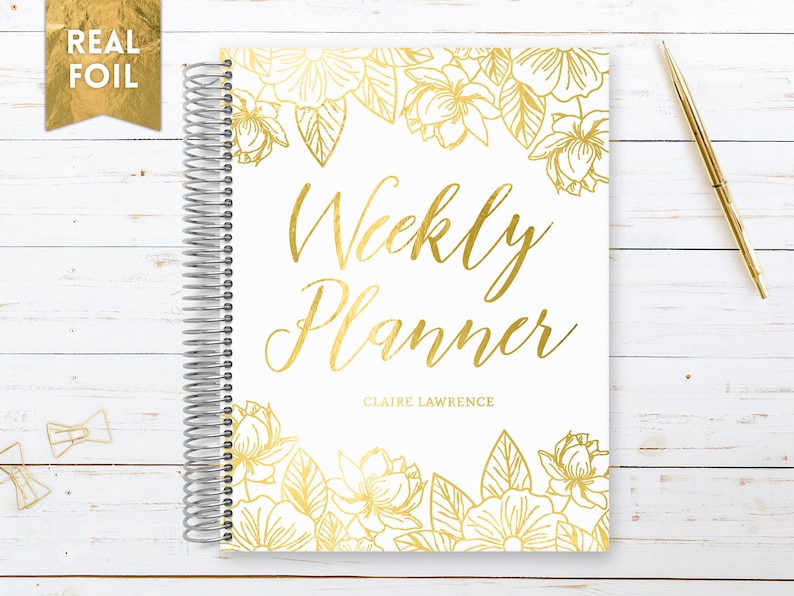 Prices Starting at $29
PurpleTrail planners are a quality product at an exceptional value.  We focus on what matters most and don't charge you for things you might not use.  We are an affordable alternative to an Erin Condren life planner or Plum Paper planner.
Try us out.  We think you'll be impressed with the craftsmanship and quality our planners.  What's stopping you?
(Visited 21,589 times, 3 visits today)