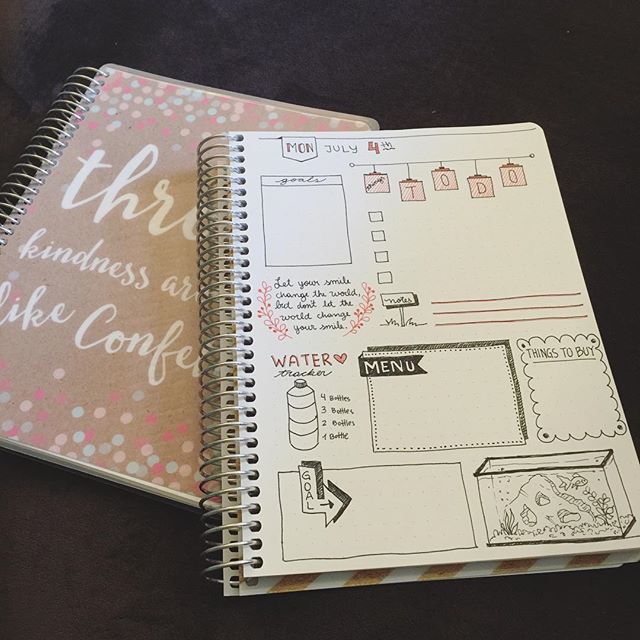 Jump into the latest planning craze with our new custom journal planner.  A dot grid journal is a to-do list, planner, sketchbook or notebook – or a combination of all of the above.  It's customizable, forgiving and all you need to get started is a journal and a pen!
Whether you're a planner with mad skills in hand lettering or simply need to get stuff done, the dot grid journal system is a great way to accomplish task, goals and passions.  So if you're already a journal junkie or if you think you might like it, the PurpleTrail custom journal is the perfect tool to get started.
Bullet Journal Sizes
PurpleTrail journals come in two sizes:  8.5×11 and 6×8.  Some of our customers like a larger canvas on which to draw or doodle, making the larger journal perfect for

them.  If you like to take your journal on the go, the smaller size is just right for tucking into a bag or carrying with you.
Create Your Own Cover
The PurpleTrail custom journal gives you a personalized cover option to make your journal outside just as unique as the inside.  Start with one of our designs or upload your own artwork or hand lettering – it's all up to you.
Cover & Binding Options
We know that everyone journals differently, so PurpleTrail offers both hard and soft cover journal options as well as spiral and perfect binding.  This flexibility lets you create
the journal of your dreams.  Our soft cover bullet journal features a thick laminate cover with rounded corners and a glossy finish.  Our hardcover journals feature durable card stock cover with square corners and a matte finish.
After you have selected your favorite cover style, pick the binding that works best for you.
Our silver coil wire binding allows pages to lay flat, creating a sturdy writing service on both sides of the page and is available for both hard and soft covers.  The perfect-bound journal gives a traditional book-like experience and is available only with our hard cover.
Inside Pages
Our journals come with many options for the inside pages, too.  Of course, our journals can come with dotted grid pages.  But if you like another type of inside page, PurpleTrail has options for blank, lined, recipe, travel or custom page options.  Each feature 200 pages (100 sheets) of 80 lb. paper to prevent your pen from bleeding through the pages.
PurpleTrail Add-Ons
Customers can also choose to add a die-cut stickers of three or four sheets (depending on journal size) bound into your journal or a handy laminated pocket folder to carry tickets, invitations or mementos.
Getting Started
A dot grid journal works for students, moms, professionals, and more.  It's very simple in concept and design (hello, minimalists!).  There are no rules to a dot-grid journal, you must simply find a system that works for you.  Many start by numbering their pages, normally
in the lower left and right hand corners.  After pages have been numbered an index is created near the front of your journal.  For example, your index could contain the months or weeks, specific lists or sections, or types of content such as illustrations, notes or projects.
Next, dot grid journalists create a key, which is nothing more than a shorthand legend of symbols to denote to-do items, events and notes. Stars and exclamation points can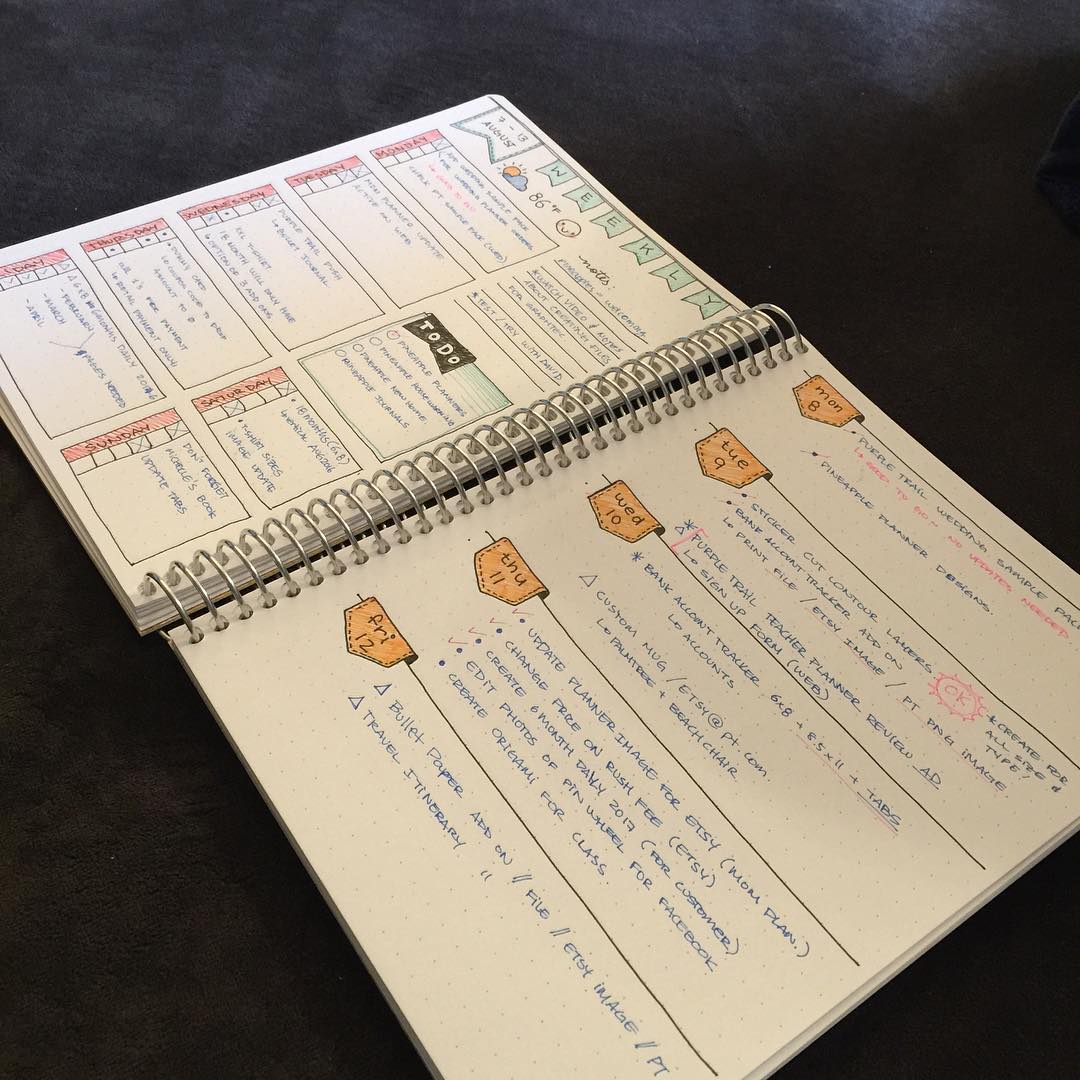 indicate emphasis or an important idea.  Xs and > symbols are used to either cross off items on the list which are done or migrate them to another day, week, month or page.
For a comprehensive overview of the workings of a custom journal visit The Lazy Genius Collective.  But don't be afraid to create your own system that works for you!  The sky's the limit with ways to organize your thoughts and days.  Some like to add cute illustrations, boxes and memo areas to stay on task.
Best Pens for Journaling
To be clear, any pen will work in your custom journal.  It requires nothing fancy or special.  You'll just want to ensure your pen doesn't bleed through the pages.  Our thick, 80lb. paper eliminates most all bleeding and shadowing but we recommend to "pen test" your pen and ink to see how they react. Some popular pens our customers have told us they love using in their PurpleTrail journal include:
Once you get the hang of it, you'll feel more organized, happy and creative. A dot grid journal might just change your life!  Give it a try!
(Visited 6,686 times, 1 visits today)