Look no further, we have the best holiday gift guide for planners of all kinds. We've created perfect gift ideas for everyone on your list. You'll get extra credit for purchasing a thoughtful and custom present while the planner in your life will appreciate the gift of organization.
Holiday Gift Guide: Planners for the Mom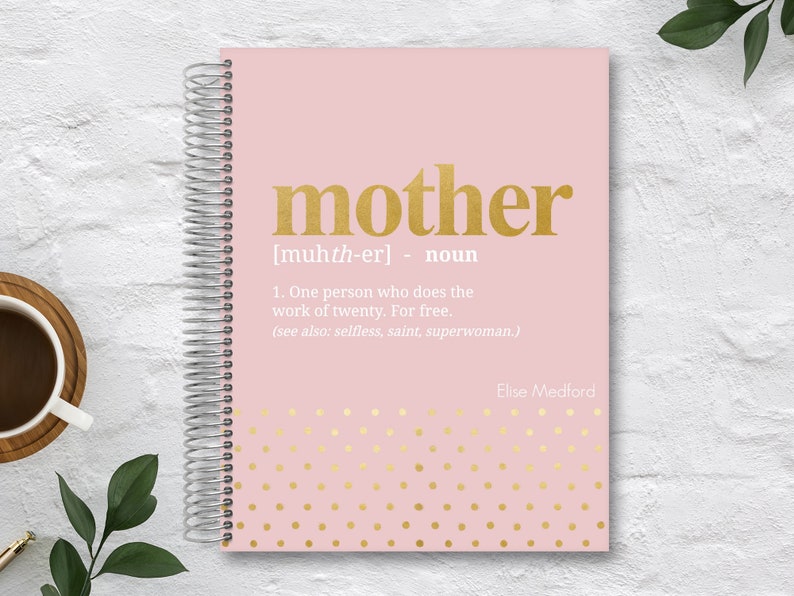 If you're looking for a gift for the family scheduler, the mom planner is the perfect gift to coordinate a busy family's activities and appointments.  With room for weekly planning for up to 4 additional family members, it's the ultimate household organizer.
Our mom planners and mom agendas come in your choice of two sizes:  6×8 and 8.5 x11.  The smaller size is perfect for taking your mom planner on the go.  It fits neatly into your mom bag or tote while still being big enough to write down important details.  The larger size works great for those needing to carry a bit more paperwork, such as permission slips or athletic forms, with them or for leaving home on a desk or workstation.  It also accommodates larger handwriting with ample space for more details.
Holiday Gift Guide: Planners for the Teacher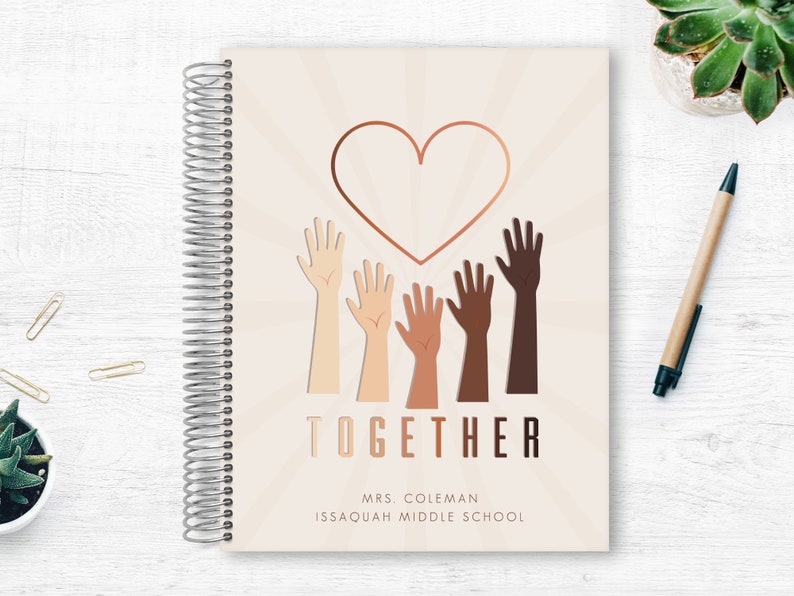 After the popularity of our custom personal planners, PurpleTrail created the best-selling Custom Teacher Planner!  Our teacher planners are a great gift for the teachers in your life and come with great personalization options plus unique inside pages for classroom management and organization – making them one of the best teacher planners on the market today.
In developing our planner, we found that the best teacher planners for teachers in elementary, middle and high school are those that include classroom-specific tracking and programming tools.  So we created just that and think we have launched an organizer for teachers that's head of its class.
Holiday Gift Guide: Planners for the Bride-to-Be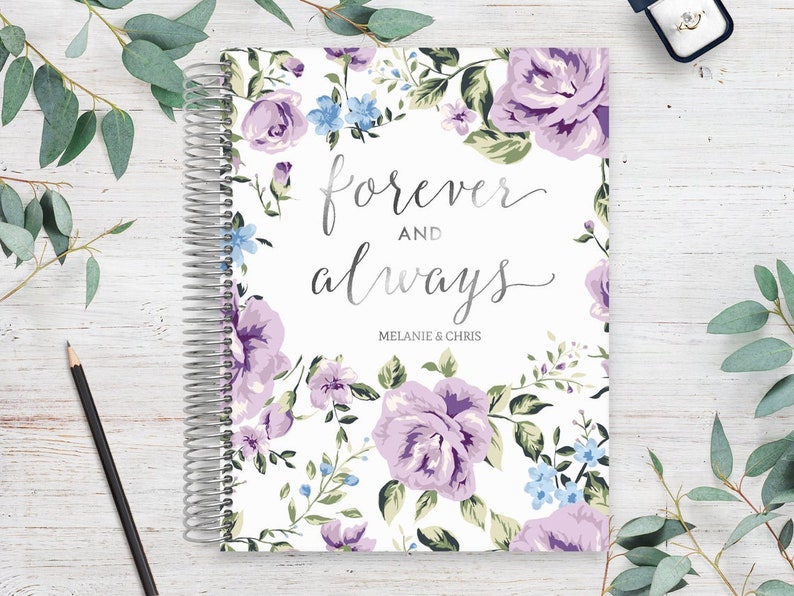 The PurpleTrail Wedding Planner is the perfect gift for the bride-to-be on your list and makes it easy for them to create the day of their dreams.  Our custom wedding planner helps keep all planning notes, doodles and information all in one place – and makes a beautiful keepsake once it's all over!
After the title page with contact information and wedding date, we feature a 12-month wedding planner calendar to keep track of major appointments, deadlines and events.  You can start the monthly wedding planner on any month you choose!  Some like to start from the time they get engaged, others like to include the major planning months and extend beyond the wedding day itself to include planning and memories of the honeymoon or the new house or apartment.
Holiday Gift Guide: Planners for the Professional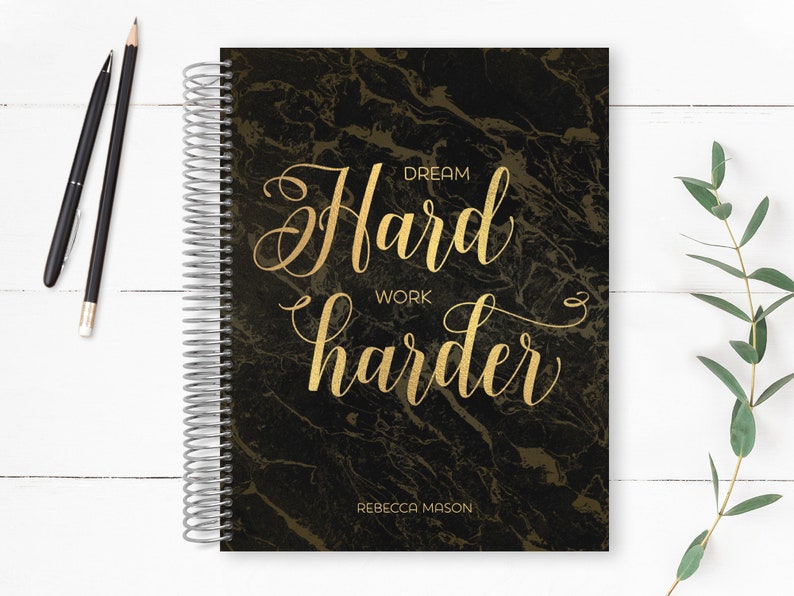 Our daily planners are a great gift for professionals. Whether they're keeping daily to-do lists or scheduled appointments, the PurpleTrail daily planner is a great option. Choose between a three-month daily planner with a full-spread (2 pages) daily calendar or a 6-month daily planner with a one-page daily calendar.  This planner also includes a notes section (10 sheets each/20 pages) and a total of 220 or 230 pages, respectively.
Holiday Gift Guide: Planners for the Student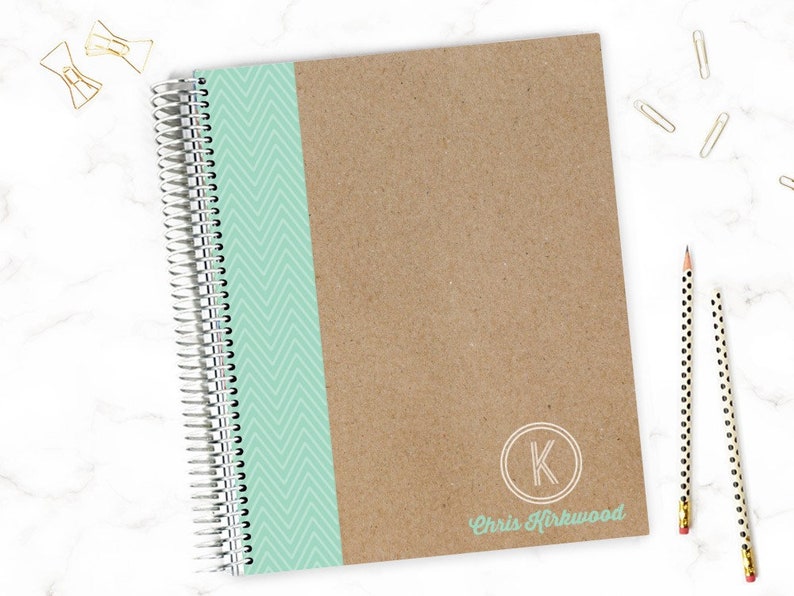 Many experts agree that student planners are the most important tool for success in school.  As an organizational system, it lets students get organized and keep track of homework, study plans, milestones, and long-term projects and papers.
Why is a student planner so important?  Writing down assignments and having a written plan for studying, frees up working memory so that a student can better focus on the task at hand.  This improves concentration and helps students learn more effectively and quickly.  Many students use a paper planner in addition to their digital calendars and apps to keep them on track.
Whether you're looking for an elementary, middle school, high school or college student planners, the PurpleTrail school planner has flexibility and customization options for every type of learner.  The key thing is to find a planner system that works for the individual student – and we all learn differently.  The PurpleTrail student planners provide many different options and add-ons to allow everyone to uniquely plan their days.
Holiday Gift Guide: Planners for the Foodie
Our new Meal Planner takes the guesswork out of what to cook for delicious and nutritious meals. Whether someone wants to eat better, healthier or just try new things, they'll stay organized and know what's for dinner with a weekly planning grid and shopping list.
All Meal Planners are available in two sizes – 8.5" x 11" and 6" x 8". The larger size is perfect for keeping in the kitchen and storing recipes or pieces of paper. The smaller size works well on the go and can be carried easily in a bag or purse and taken to the grocery store or work. With PurpleTrail you can also pick from laminate or synthetic cover options and a 12- or 18-month planner option. Each Meal Planner features your choice of colorful or neutral inside pages with a sturdy, silver spiral binding that lays flat and allows them to turn easily.
Holiday Gift Guide: Planners for the Travel Enthusiast
Discover the best custom pocket planner on the market – the PurpleTrail Tiny Planner! The perfectly petite Tiny Planner fits neatly in bags, briefcases and backpack for easy planning on-the-go. It's a small-sized planner that can travel for easy planning anywhere they are.
The cute Tiny Planner is small in size but comes with unlimited personalization and powerful organizational pages. They are perfect for those who love small writing and miniature design. They can also be easily packed for trips or errands around town. They are just a little bit larger than the size of a smartphone, so can be stored most anywhere for convenience.
The unique silver coil binding lays flat and makes it easy to turn pages. Our smallest planner in the PurpleTrail family, the Tiny Planner, is a perfect size to take on the go. At 4.5″ x 6.25″, it fits neatly into purses, bags, backpacks and more and creates the perfect canvas for portable planning. Despite its compact size, the Tiny Planner is filled with powerful organizational tools in your choice of flexible layouts: Despite its compact size, the Tiny Planner is filled with powerful organizational tools in your choice of flexible layouts.
PurpleTrail has a custom planner for everyone on your list! We hope you find just the right one for your friends and family this holiday season.
(Visited 247 times, 1 visits today)