PurpleTrail is happy to provide custom products designed for and by the LGBTQ+ community year-round. This pride month, consider donating to or volunteering with one of the many organizations working to ensure the safety and civil rights of our LGBTQ+ friends and family.  Not sure where to start? We've compiled a diverse list of LGBTQ+ organizations you can give to with confidence – keep reading to learn more!

Since 2002, the Transgender Law Center (or TLC) has become the largest trans-driven advocacy organization, protecting and advancing the rights of transgender and gender-nonconforming people across the United States.
Mission: "Changing laws, policies, and attitudes so that all people can live safely, authentically, and free from discrimination regardless of their gender identity or expression."
How to help: The Transgender Law Center accepts monetary donations and has remote volunteer opportunities as part of their Community Resistance Network. 

Starting in the early '90s as a weekly support group, The Attic Youth Center is now one of the largest, nationally-recognized youth organizations exclusively supporting LGBTQ+ youth and allies in the US.
Mission: "Creating opportunities for LGBTQ youth to develop into healthy, independent, civic-minded adults within a safe and supportive community and promoting the acceptance of LGBTQ youth in society."
How to Help: Give a monetary donation or create an online fundraiser. 
For over 40 years, SAGE has created a movement dedicated to supporting the generations of LGBTQ+ folks who have fought and advocated throughout their own lives for the rights of future LGBTQ+ communities.
Mission: "Standing proudly with the LGBTQ+ pioneers across the country who've been fighting for decades for their right to live with dignity and respect while working with the current administration and key staff in Washington, D.C., Los Angeles, Chicago, and San Francisco, plus our nationwide network of affiliates, to advocate for LGBTQ+ older people at the federal, state, and local levels."
How to Help: SAGE provides various in-person and remote volunteer opportunities and accepts monetary donations.
Officially founded in 1999, the Center for Black Equity is committed to achieving equality and justice for Black LGBTQ+ communities while focusing on Health, Social, and Economic Equity.
Mission: "To promote a multinational LGBTQ+ network dedicated to improving health and wellness opportunities, economic empowerment, and equal rights while promoting individual and collective work, responsibility, and self-determination."
How to Help: Donate financially to support the growth of the Center for Black Equity global network.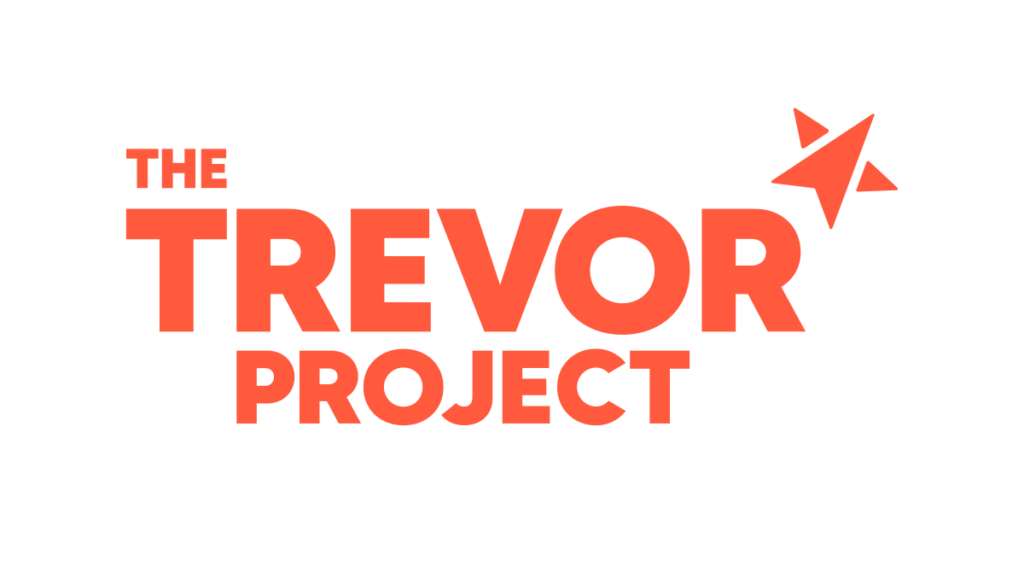 Through a core group of 5 programs (Crisis Services, Peer Support, Research, Public Education, and Advocacy), The Trevor Project aids in preventing LGBTQ+ youth suicides while educating allies and creating a safe space for their community.
Mission: "To end suicide among lesbian, gay, bisexual, transgender, queer & questioning young people and create a world where all LGBTQ young people see a bright future for themselves."
How to help: Become a crisis support counselor, create a fundraiser, or give a monetary gift.
Lambda Literary has championed LGBTQ+ books and authors for over 30 years and believes in the power of giving LGBTQ+ authors a voice to share their stories.
Mission: "Lambda Literary nurtures and advocates for LGBTQ writers, elevating the impact of their words to create community, preserve our legacies, and affirm the value of our stories and our lives."
How to help: Your donation helps provide scholarships for LGBTQ+ writers and brings LGBTQ+ books into schools, widening the audience for LGBTQ+ literature.
The Family Equity Council works to ensure LGBTQ+ people can sustain loving families in communities that value, respect, and protect them while making sure LGBTQ+ folks have equal opportunity to create families through adoption, foster care, or other means.
Mission: "Advancing legal and lived equality for LGBTQ families, and for those who wish to form them, through building community, changing hearts and minds, and driving policy change."
How to help: A monetary donation goes toward sustaining legal campaigns, educational events, and more.
For over 20 years, the Point Foundation has empowered gifted LGBTQ+ students through scholarship funding, mentorship, leadership development, and community service training, becoming the nation's largest scholarship-granting organization for LGBTQ+ students.
Mission: "Empowering promising lesbian, gay, bisexual, transgender, and queer students to achieve their full academic and leadership potential – despite the obstacles often put before them – to make a significant impact on society."
How to help: Provide financial support to LGBTQ+ students pursuing an associate, bachelor's, or graduate degree by donating. 
Have an amazing, safe Pride Month! 🌈
-PurpleTrail
(Visited 788 times, 1 visits today)